Wander Over Yonder is an animated television series on Disney. The series tells the story of the intergalactic travels of Wander and his best friend and steed, Sylvia. They travel from planet to planet helping people to have fun and live free. Another main character is Lord Hater who is one of the most powerful villains in the galaxy and controls an army of Watchdogs. Play the best Wander over Yander games online.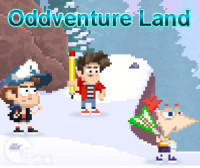 Oddventure Land
Disney Hero Trip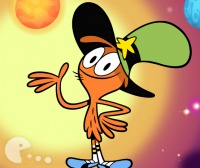 Global Wandering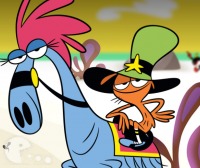 Wander over Yonder Helping Hands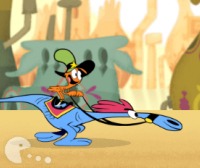 Wander over Yonder Galactic Rescue
1
6games.eu recommends you Wander over Yonder games, entertaining online games. There are 5 Wander over Yonder games, new games will be added soon in this games category. Browse through all the games and play your favorite Wander over Yonder games. You can share the Wander over Yonder games with your friends and play together with them. We have a very large collection of games for girls and boys. If you know a Wander over Yonder game that is still not present on this site, you can tell us about it on our facebook page and we will try to publish it as soon as possible.
Online games - All rights reserved © 2008 - 2022 6games.eu