The Lodge is a musical-teen series on Disney Channel. The series tells the story of Skye who is a fifteen years old girl. She moves with her father from the big city to a rural area where they take over a local hotel called North Star Lodge. Skye tries to build a new life, but this is not going to be easy due to all the complications and the everyday stresses of life as a teenager. Skye tries to integrate into a group of teenagers who live and work in the hotel. Play here many the lodge games online.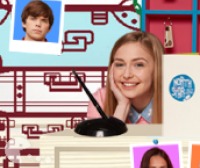 The Lodge Hidden Objects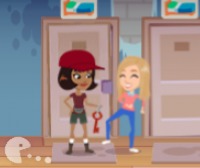 The Lodge Check In Challenge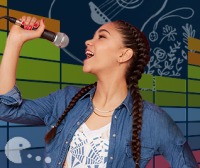 The Lodge Perfect Note
The Lodge Characters Puzzle
The Lodge Jigsaw
1
6games.eu recommends you The lodge games, entertaining online games. There are 5 The lodge games, new games will be added soon in this games category. Browse through all the games and play your favorite The lodge games. You can share the The lodge games with your friends and play together with them. We have a very large collection of games for girls and boys. If you know a The lodge game that is still not present on this site, you can tell us about it on our facebook page and we will try to publish it as soon as possible.
Online games - All rights reserved © 2008 - 2021 6games.eu